Depression and Suicide in our teens: What is at the root of the increase in suicides?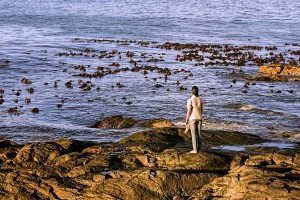 Sadly, this past week my son lost his second friend in the past 5 years to suicide. What is happening to our kids? At his age the only funerals I had attended were that of my own grandmother and my friend's grandmother. My son has been to too many funerals. What is going on in our society?
As some of you may know I am very passionate about looking internally from a holistic nutritional perspective at what is contributing to depression. Even if the contributing factor is known, say stress and pressure of school or being bullied by peers, nutrition still plays a role. Who eats right when they are under that kind of stress and pressure? Stress affects our hormones, our adrenal glands, our gut health, digestion, nutrient absorption and more. All this plays a contributing role in our mental health and depression and can make depressive symptoms worse.
While many seek out a therapist and antidepressant medications, many still have not looked outside the box to alternative therapies for depression such as nutrient, supplement and herbal therapy, neurofeedback, emotional freedom technique, hypnotherapy, infrared sauna or acupuncture. All these can be effective tools in addition to talk therapy.
Our children, teens and young adults live life on the go, skipping meals, eating out for every meal, consuming highly refined foods and large quantities of sugar. Do your own research-look on the web at all the data to support that what we are consuming is affecting our mental health. The evidence is out there, yet is seems that one would rather sit on the couch weekly and talk to a counselor, social worker or psychologist rather than give up their fast food and frozen meals. This is easier than shopping and preparing meals, but is it as effective?
We are depriving our brains of needed nutrients. This can impact our memory, concentration and can contribute to anxiety and depression. We HAVE to start adding in nutrient dense whole foods!
If you or someone you know is struggling with depression, please consider looking at dietary needs. Is it food allergies or sensitivities, imbalanced blood sugar, low vitamin D or low cholesterol? All the concerns I just mentioned (and many more) not only can cause depression but can be fixed with diet.
There are many root causes to depression. I do not believe in a "chemical imbalance" nor do I believe an antidepressant can fix the "chemical imbalance". There is no validated science out there to support a neurochemical explanation for depression. For some medications can be helpful (after the initial 6 weeks that it takes for them to be effective), for some they work temporarily and for others they end up with terrible side effects from these drugs including suicidal ideation. But in the end are these drugs covering up underlying health concerns that continue to grow and manifest?
Let's start looking deeper and internally and get back to healthy ways of eating and living. Try it for 21 days-a complete overhaul of your diet for just 21 days. That it, just 3 weeks out of your life. Then decide if it's helping you or not.
Call me if you want to know more about a personalized 21 day challenge diet for depression. Can't afford nutrition therapy services? Still call. We can work something out. I don't turn away those with depression. Read my "About me" page and you will understand. I will have my E book on the 21 day depression free diet plan coming out some time in the summer of 2016.
Karen Brennan, MSW, NC, Board Certified in Holistic Nutrition (candidate) and owner of Tru Foods Nutrition Services, LLC believes in addressing root causes (not symptom management) with dietary changes, herbs and supplements. She is currently also attending Herbal school and will receive her certification in Oct. 2016. For more on her services visit her site at www.trufoodsnutrition.com
Karen Brennan is nutrition professional and as such does not treat, cure or diagnose but rather looks at your symptoms from a whole body perspective. The information above is not meant to replace seeking medical advice and treatment for your depression. Rather, nutrition is meant to support and work along side the therapies and treatment that you are already seeking out.