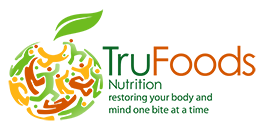 I have a confession to make……
As a nutrition professional you may not want to see me. Here's why.
I am not going to sugar coat, say only what you want to hear, and tippy toe around issues. If you paid good money and have taken time out of your day to see me then I am not going to waste your time by beating around the bush.
Some people may not like this.
Do you want health results or do you only want to hear what you want to hear? Do you cherry pick certain foods or supplements from a protocol tailored for you and then get frustrated because you didn't get any results?
If you can give me 90% to 100% commitment than you will get 110% commitment back from me. This does not mean we dive right in to a complete change. Rather we develop a plan for you that you can stick to and follow through with. This means also communicating with me to let me know what's not working so we can make adjustments and tweaks. If you commit to getting your health back so you can live your life the way you want to, then I will support, guide and help you the entire way.
What usually happens instead?
Many people make the commitment to the first appointment. We come up with a starting place, our initial plan, but many people do not follow through. A starting place is just that, and so you won't achieve desired results. Desired health results are not going to be achieved overnight and they are not going to be achieved if you do not follow through.
This may sound harsh, I know. I see too many people complaining about health issues and taking so many herbs and supplements and can't figure out why they are not better. Popping vitamins over pills is not the solution to your health woes. Some may be warranted but taking your vitamin D with a low fat meal or taking some herbs with your big mac is not the answer. Nor is the answer getting your health advice from coworkers or friends, unless they are health professionals.
If you are sick and tired of feeling sick and tired and are ready to make a change, to commit, then give me a call. I don't bite, although after reading this you may think I do. I want to help you get back to healthy living. I cannot do this if I am not honest with you, but I promise you I will do whatever I can to assist you, educate you and get you to where you want to be.
I'm 110% committed, how about you?
Set up your appointment so that you can finally get back to enjoying life.
Karen Brennan, MSW, NC, Board Certified in Holistic Nutrition ® (candidate) is the owner of Tru Foods Nutrition Services, LLC. If you are ready to take back your health, give her a call. www.trufoodsnutrition.com 303-522-0381