Give the Gift of Health for the Holidays!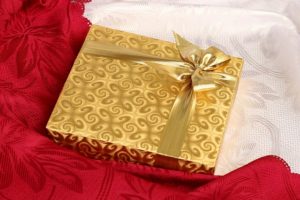 Is your loved one
tired
depressed
anxious
fatigued
in chronic pain
overweight with
digestive problems
brain fog
Any of the above!
All the above?
And much more!
If so, then give them a Tru Foods Nutrition Services Gift Certificate!
You can mix and match services. I can help you choose if you are unsure what services would be best to give as a gift for your loved one.
Options include
One initial Consult and 3 follow ups $375 (sale price)
One detailed consult with plan of action $300
Pantry Makeover (local clients only) $135
Grocery Store Educational Outing (local clients only) $135
Infrared Sauna Therapy (local clients only) $100 (4 sessions)
Cooking Workshop (local clients only) $170
Add in a gift basket with Tru Foods Paleo/Raw granola, Herbal tea blend, Antimicrobial salve and Liquid immune support (local clients only) $35
Speaking Engagement for your loved one and up to 9 of his or her friends/co-workers/teammates, etc. (topics include sports nutrition, dispelling nutrition myths, Anxiety, Depression, ADHD and General Nutrition) $180
If you need to know more about these services, go to my website www.trufoodsnutrition.com and click on the services tab.
OR call me with any questions! 303-522-0381
Karen Brennan, MSW, CNC, Board Certified in Holistic Nutrition (candidate), author of the book Tru Foods Depression Free Nutrition Guide; How Food Supplements and herbs can be used to lift your mood and owner of Tru Foods Nutrition Services, LLC will help you get to the root causes to your health conditions instead of symptom management so that you can feel better finally! For more information, visit her website at www.trufoodsnutrition.com
Get her Food Swap Guide here to get started on your health journey today!
As a nutrition professional, Karen does not treat, cure nor diagnose. This information is for educational purposes only.