Cleansing or Detoxing for the New Year?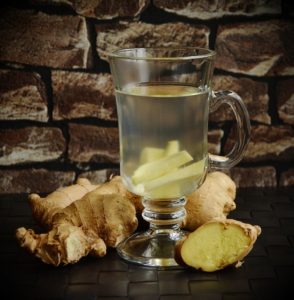 I don't recommend detoxes not cleanses to the general public. On an individual basis, someone may need a targeted detox/cleanse for a health condition that they may have. For instance, does someone have congested lymph nodes, did they go through chemotherapy or were they recently exposed to chemical compounds? Detoxes tend to be very restrictive and thus difficult to maintain and when they go off the detox, they tend to go back to old/bad eating habits-nothing learned, nothing gained.
I feel that people are wasting their money on detox packages that you see in every health store and on line especially now at the beginning of a new year. They contain a bunch of herbs and mostly fiber. Do they have the right number of herbs and the right part of the herb? And what are they trying to detox and what organ are they detoxing? Most people don't know what they are really doing and it really should be done only with guidance.
What is the detox teaching you? So, you drink shakes and take a bunch of pills for a month-then what? Do you just go back to your old eating habits?
A 2009 investigation found that not a single company behind 15 detox supplements could supply any form of evidence for their efficacy. These brands could not event tell you what these products were "detoxing" from the body. (http://archive.senseaboutscience.org/data/files/resources/48/Detox-Dossier-Embargoed-until-0001-5th-jan-2009.pdf)
Your Body and Detox
Your body has many detox pathways. In a healthy body these pathways are running smoothly. However, because of the environment we live in, the food we eat, the polluted air and water and mineral deficient soil, our pathways can become overburdened. What's the answer? It's not in a box.
If you want to detox your body daily, you need to change your diet and start eating fiber rich, nutrient rich foods. That includes adding in fresh, organic fruits, vegetables and herbs into the diet. It does not mean drink smoothies all day long. Feed your body well instead. While some cleanse plans include whole organic fruits and vegetables, and can be supportive, ask yourself what are you trying to detox? What is your goal? And more importantly, what is your plan after the cleanse is over? And lastly, as you know yourself best, is it healthy for you to fast, skip protein, eat very low calorie, etc.. for the cleanse.
Most people that want to do a detox are eating the standard American diet. The worst thing they could do then is fast, or limit their food intake and types of foods. This can put them on a blood sugar rollercoaster (if they aren't already on it from the standard American diet) and increase nutrient deficiencies.
Bottom Line
Save your money and skip the detox kits and supplements and visit your local organic produce aisle instead.
If you are sick and tired of feeling sick, tired, fatigued, depressed, anxious and more and have given up hope then Karen's simple, effective, individualized and sustainable approach may be what you need.
Karen Brennan, MSW, CNC, Board Certified in Holistic Nutrition and Herbalist is the author of Tru Foods Depression Free Nutrition Guide; How Food Supplements and herbs can be used to lift your mood and owner of Tru Foods Nutrition Services, LLC.
For more information visit www.trufoodsnutrition.com
Get her Food Swap Guide here to get started on your health journey today! Want more information, like her fb page here
As a nutrition professional, Karen does not treat, cure nor diagnose. This information is for educational purposes only.