3 Foods You Should Eat Every Day and Reasons Why
Cruciferous Vegetables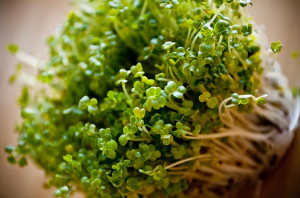 This includes broccoli, cauliflower, Brussels sprouts, cabbage, broccoli sprouts, kale, bok choy,
These vegetables contain sulforaphane which is known for its anti-cancer properties.
Sulforaphane may have anti-depressant and anti-anxiety properties
This compound in cruciferous vegetables may also reduce inflammation and pain associated with chronic health conditions such as fibromyalgia.
Sulforaphane is shown to be cardio protective
These vegetables are rich in antioxidants
We are exposed to toxins daily and these vegetables can aid in the body's natural detox process.
Try to add in a mix of raw and cooked cruciferous vegetable into your daily diet
Green Leafy Vegetables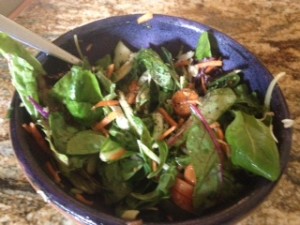 This group includes foods such as spinach, Swiss chard, collard greens, mustard greens, red and green leaf lettuce, romaine lettuce and kale, (some leafy greens also fall into the cruciferous list)
They are a rich source of beta carotene which can be converted into vitamin A and can also improve immune function.
They have been shown to influence intestinal health- these studies were done in lab animals and more research is needed, however preliminary findings are exciting. (if you read my other posts, you know by now that gut health plays a large role in our immune health and our mental health as well)
Low in calories, but rich in fiber, folate, and magnesium
They can aid in reducing your risk of cancer and heart disease and should be added in for those with type 2 diabetes.
They are rich in antioxidants which are brain protective
Consuming your greens raw will give your body the enzyme boost it needs. Raw foods have the most active and alive enzymes and we need enzymes to breakdown and digest our food and get the nutrients from those foods.
Add to a salad or a green smoothie to make it simple, or sauté some greens to serve with eggs or mix them into a frittata
Herbs and Spices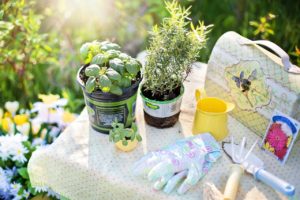 Unfortunately, in the US many people still are unaware of the value of plants as medicine. In Europe and Asia herbs tend to be more appreciated for their therapeutic properties.
Herbs are the leaves of herbaceous plants.
Spices may be the bark, root, bud, fruit or berry of a plant
Get past the salt and pepper and add a variety of spices into your daily diet
While each spice and herb may have its own unique benefits, the point is that by adding in even small amounts daily can impact your health.
If you are unsure how to use spices, start with pre-made spice blends.
To save money, buy spices in bulk or start your own herb garden
Fresh herbs will tend to add a more delicate flavor to foods than dried herbs. When substituting dried herbs for fresh use 1 teaspoon dried for 1 tablespoon fresh.
Unless it says it is organic, assume it has been irradiated or sterilized per FDA ruling. An organic herb or spice will use a flash-freeze or steam process to sterilize as opposed to using fumigants.
Drink a variety of herbal tea blends.
Bottom Line
By adding in a salad, a vegetable to your meal and/or snack and adding spices to your meals you should be able to reap the health benefits of these foods. Don't eat the same green, veggie and herb every day-mix it up and add variety into your diet to reap all the benefits these foods have to offer.
Sources
Murray, et. al. (2005) The Encyclopedia of Healing Foods. NY: Atria Books
Wood, R. ( 2010) The New Whole Foods Encyclopedia. NY: Penguin Books
http://www.whfoods.com/genpage.php?tname=btnews&dbid=126
http://www.greenmedinfo.com/blogs/top-10-reasons-eat-your-cruciferous-veggies
http://www.babraham.ac.uk/news/2011/10/green-vegetables-directly-influence-immune-defences-and-help-maintain-intestinal-health
If you are sick and tired of feeling sick, tired, fatigued, depressed, anxious and more and have given up hope then Karen's simple, effective, individualized and sustainable approach may be what you need.
Karen Brennan, MSW, CNC, Board Certified in Holistic Nutrition and Herbalist is the author of Tru Foods Depression Free Nutrition Guide; How Food Supplements and herbs can be used to lift your mood and owner of Tru Foods Nutrition Services, LLC.
For more information visit www.trufoodsnutrition.com
Get her Food Swap Guide here to get started on your health journey today! Want more information, like her fb page here
As a nutrition professional, Karen does not treat, cure nor diagnose. This information is for educational purposes only.
Karen Brennan, MSW, CNC, Herbalist
Board Certified in Holistic Nutrition®
Tru Foods Nutrition Services, LLC
303-522-0381