Choosing a Protein Powder
There are so many protein powders on the market that it can be confusing as to which one is best for you. I have created a list of what to avoid and what you want in a protein powder along with some of my brands to choose from.
What to Avoid in a Protein Powder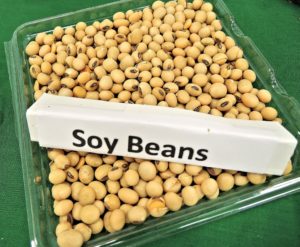 I am glad when clients bring their products in with them so that I can see and read the label or if not, I ask them to take a picture of it and send it to me so I can look it up. You might be very surprised to find out that your protein powder has some hidden ingredients that are not good for you! Many of us make our purchase based off the front of the label. It is always important to read the back too!
Artificial Sugar: This is a big one. Many people swear their protein powder is very healthy and yet I see sucralose on the label. Avoid artificial sugar at all costs. There is nothing good about it. It can lead to elevated blood sugar, sugar cravings, weight gain and much more. But more importantly, is disrupts the gut microbiota!
Soy: ugh! Processed soy is not healthy for you. Fermented soy is healthy if you can tolerate soy. Many people unknowingly have a soy protein sensitivity. It is best to avoid it. There are many other healthier vegetarian options to meet your protein needs. It can have estrogen mimicking properties and it can suppress thyroid function. For more information on soy go to http://trufoodsnutrition.com/consuming-soy-and-its-dangers/
Casein: For many, just like soy, they have a casein sensitivity and are not aware of it. Also, many casein protein powders can contain toxic residue due to the extraction process. While many may disagree since casein is known to boost muscle growth in those who are working out. Read Dr. Mercola's article for more information on why he does not recommend a casein protein powder https://fitness.mercola.com/sites/fitness/archive/2016/09/30/casein-protein-supplements.aspx
If you really want casein for muscle building, I suggest find a place to purchase raw milk shares instead.
What to Look for in Your Protein Powder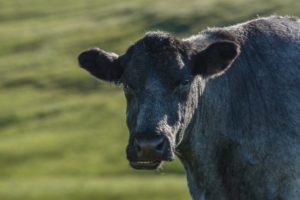 Natural Sugars: most protein powders will have something added to sweeten it up. Choose products that have monk fruit or stevia used as the sweetener.
Grass fed/organic/pasture raised: if you are choosing a whey or bone broth protein powder, you want the label to say this. You are what your food eats. If you want chemicals and GMO's, hormones and antibiotics in your protein powder than you can disregard this.
Undenatured Whey: this means that the protein powder was not processed at a high heat. This is important because when it is processed at high heat, the bioactive compounds are destroyed. Undenatured whey protein powder contains cysteine's that will form glutathione, which is your master antioxidant and a powerful detoxifying agent in the body. These cysteine's are fragile so high heat can destroy them. (Goat milk whey protein powder is a good option for those who are lactose intolerant)
Non-GMO Verified for Plant based protein powders and/or Organic: Avoid plant based protein powders that do not have the Non- GMO seal on the package or ones that are not organic. Otherwise you will also be consuming all the pesticides and herbicides that have been sprayed on these plants as well.
Brands to Choose
This is by no means a complete list as there are many high- quality brands on the market. Just be sure to read the ingredients label.
Whey Protein Powders
Bone Broth Protein Powders/ Collagen Protein Powders
Ancient Nutrition Bone Broth Protein Powder buy it here
Vital Proteins Collagen Peptides Protein Powder (vitalproteins.com)
Plant Based Blends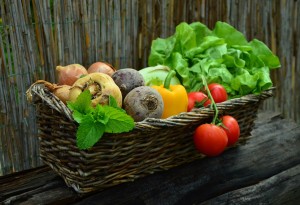 If you use a plant based protein powder, avoid soy and limit the amount of brown rice powders
Vega One Plant blends buy it here
Nutiva Organic Hemp Protein buy it here
Whole Foods 365 Brand Organic Pea Protein Powder
Garden of Life brand (they have many types and raw protein powders). The one caveat I have, is that many of their plant based products contain brown rice. Brown rice is high in arsenic. Having some brown rice is not an issue but if you consume a vegetarian/vegan diet, your diet may be high in brown rice already. (also, if you are gluten free and consume GF products you may also be consuming a high amount of arsenic) Read more on arsenic in your diet at http://trufoodsnutrition.com/increase-arsenic-gluten-free-diet/
Body Ecology Immune Protein powder (boydecology.com) Bonus: also fermented!
If you have a favorite healthy protein brand that is not on the list, please share as I will update the list!
Sources
https://articles.mercola.com/sites/articles/archive/2011/11/10/do-you-secretly-suspect-that-something-is-wrong-with-your-protein-supplement.aspx
https://www.ncbi.nlm.nih.gov/pubmed/1782728
If you are sick and tired of feeling sick, tired, fatigued, depressed, anxious and more and have given up hope then Karen's simple, effective, individualized and sustainable approach may be what you need.
Karen Brennan, MSW, CNC, Board Certified in Holistic Nutrition and Herbalist is the author of Tru Foods Depression Free Nutrition Guide; How Food Supplements and herbs can be used to lift your mood and If Life is So Good, Then Why AM I Still Depressed? Discover the root cause for your depression and learn what to do to feel better and owner of Tru Foods Nutrition Services, LLC.
For more information visit www.trufoodsnutrition.com
Want more information, like her fb page here
As a nutrition professional, Karen does not treat, cure nor diagnose. This information is for educational purposes only.