Detox Workshop
Detox Workshop Coming Soon!
For those in the Colorado Front Range Area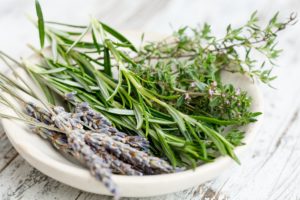 WHY SHOULD YOU ATTEND THIS DETOX WORKSHOP: There are so many programs and products out there, that it gets confusing to know what it right and what is not. I'm sure you have invested a lot of time and money in various programs, diets and supplements hoping that this time it will work.
In 2 hours I am going to talk to you about what does not work, what others have been doing wrong and why they don't work and may even have made your situation worse.
We will discuss the step by step plan to get your body working the way it was meant to. We are going to talk about digging deep to the cellular level which other programs typically don't address.
Even in detox you need to get to the root of the problem. A juice fast just isn't going to cut it. Sure, you may lose some weight and have more energy…for a short period of time. Find out how to detox to recharge your cells!
Bring your pens and a pad of paper to take notes! I will provide snacks, beverages, show you what products, herbs and foods are best, and we will sample some. All information from the program will be emailed to those who attend after the workshop so that you won't miss a thing!
WHO THIS IS FOR: If you are feeling fatigued, sluggish, just trying to get through your day, using coffee to function, can't lose weight, have skin issues, feel blah, have bloating and gas or bowel concerns, feel stressed, overwhelmed, exhausted, anxious or depressed or have tried detoxes/cleanses in the past with little to no results then you should attend.
WHEN: January 27th, Saturday 2:00-4:00 pm.
WHERE: Tru Foods location in Castle Rock, CO
What you will learn: You will learn what works, what doesn't, what to stop wasting money on, why you haven't been digging deep enough, what I do at the beginning of each new year, and much more.
PRICE: $22 per person. Invite a friend and both will receive $5 off!
HOW TO REGISTER: email at trufoodsnutrition@yahoo.com, call or text to 303-522-0381 to let me know you will be attending. I will provide the Castle Rock address and send you the invoice. Payment must be received prior to the workshop.
CANCELATION/WEATHER: If the weather is bad, it will be rescheduled for Feb 17th. If less than 10 people sign up, I will need to cancel the workshop and will refund your money. If you are unable to attend, you can use the payment towards consults, cooking workshop, pantry makeover or a shopping outing.
SPACE IS LIMITED!
If you are sick and tired of feeling sick, tired, fatigued, depressed, anxious and more and have given up hope then Karen's simple, effective, individualized and sustainable approach may be what you need.
Karen Brennan, MSW, CNC, Board Certified in Holistic Nutrition and Herbalist is the author of Tru Foods Depression Free Nutrition Guide; How Food Supplements and herbs can be used to lift your mood and If Life is So Good, Then Why AM I Still Depressed? Discover the root cause for your depression and learn what to do to feel better and owner of Tru Foods Nutrition Services, LLC.
For more information visit www.trufoodsnutrition.com
Want more information, like her fb page here
As a nutrition professional, Karen does not treat, cure nor diagnose. This information is for educational purposes only.