Are You Still on the Fence About Using Holistic Nutrition For Your Depression?
10 Reasons Why You Need to Reconsider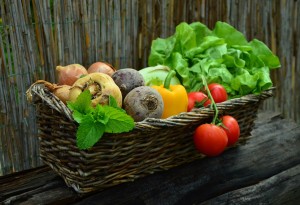 Busting the Myths
Myth: You Should Wait as Long as Possible Until Your Health Gets Really Bad
The longer you wait, the longer you suffer. The longer you wait, the more burden you place on your body and the more damage that can occur and thus the longer the healing process. Take care of the problem now before it spirals out of control.
Myth: The Only Reason to See a Holistic Professional Is to Address the Symptoms That You Are Having.
If you want to address only your myriad of symptoms, then see your western taught, traditional MD. My philosophy is that these symptoms are shout outs from your body trying to get you to see the root cause. The symptoms are not the issue, it's what is beneath them that is the problem. I don't believe in symptom management as a solution. And what may seem like a different way of looking at things: I believe that depression is a symptom not the root cause.
Myth: One Holistic Professional Is as Good as Another
No, not really. Here is where you will need to do some homework. Staying up to date requires not only our original schooling and training but constantly staying aware of the new research and findings. Also, does the person you are going to work with continue to get CEU's, attend course work and seminars? Do they offer a variety of testing instead of a one size fits all? Do they focus on one area of health or do they focus on a laundry list of conditions?
For instance, beyond my schooling I maintain CEU's for my board certification and additional CEU's for my nutritional professional membership. I focus my seminars and training on depression because it really is difficult to know everything there is to know about nutrition. Selecting a focus area allows me to have the resources and knowledge that you need to get better.
If you see someone that "specializes" in depression and also 10 other conditions, how can they really know everything there is to know about each of these conditions. They can't. If you have depression, do you want to see someone who specializes in depression or specializes in many health conditions?
Myth: Having the Right Labs Is All I need
I know I stated above about offering a variety of lab work, but you are more than just numbers on a sheet of paper. Yes, labs can offer us clues and tell us a lot about what is going on. But I need to also hear from you what is going on. Ask what kind of assessment the person does. How long is the first appointment typically? If it is short, then they cannot get the information they need from you. Sometimes I don't even need to do testing because I asked the right questions and got all the information I needed to see the whole picture, the whole process clearly. Other times, it is not so cut and dry and testing can be useful. Testing is just one piece not the whole piece! Also, knowing which tests that you need can only happen after I listen to you and ask the right questions. I don't believe in having everyone go through the same testing process. It just is not necessary. Your situation is unique, so why should you all get the same tests done?
I'll Go See Whoever is The Cheapest or One That is Covered by My Insurance.
Cheap and quality often do not go hand in hand. If you have been suffering with depression, do you want the cheapest or someone who can help you get better? If a friend recommended someone one to you to help you with your depression would you want them to recommend the best to you or the cheapest?
Cheap also may be a way to get you in the door and then you find out there are all these extra fees attached.
As for insurance, holistic professionals most often are not covered by insurance. Typically, those that are covered by insurance are part of western medicine and are not going to be addressing root causes and instead will do symptom management.
As for me, I charge by the hour. Testing is extra, and supplements are extra, but I always discuss it with you first. Every test has a different price and it just depends of what testing that you need (I don't make profit from the tests so this way I'm not inclined to "push you" towards one test more than another).
Myth: I Have Tried Everything. You Cannot Help Me.
Don't think you have run out of options and that nothing can be done. I understand where you are coming from. I cannot tell you how many specialists I dragged my son to and I know, it wears you down when you don't get results.
Have the past health processionals looked at toxins, done lab testing, GI panels, asked you the right questions and really listened to you? Was the protocol tailored to you or just the same one that they give everybody?
I learned a lot along the way, and continue to learn to help you so don't give up.
Myth: If Nutrition Could Help, My Doctor Would Have Told Me.
Your doctor is trained in medicine not in nutrition. She may have received one class (not one course) in nutrition, maybe! Your doctor is not trained to look at root causes and probably is not even aware of the impact that root causes can have and how we can address this through food and supplements and herbs. He is taught about medication, not food, herbs and supplements. This is not an area your doctor is familiar with so no I would not expect him or her to tell about nutrition.
Myth: I Don't Have Time to See You
Think about all the time you have waited in the doctor or therapist's office. All the drive time to see them. I schedule a certain way so that you never wait. I only see a few clients each day, I'm not rushing you out the door so I can see the next person. You come see me and I am ready! If it is a phone or online consult, I call you right at the time I said I would. I understand your time is valuable and I do my very best to not keep you waiting. Even many of my local clients prefer phone or online consults as this saves them more time and they don't have to make the drive to see me. I try to make it as convenient as possible for you.
Myth: It Is Expensive
That depends. By this time, if you were like me when my son had depression, you have already spent hundreds, if not thousands of dollars trying to feel better. I don't offer packages like many others do, say at $5000 to $7000 a pop. My goal is to see you short term, give you the tools to feel better. I don't want you to purchase a package and be with me for the next several years. You probably already do that with a therapist. You don't need to be doing that with me too.
Myth: I Can Figure This Out on My Own, Online.
I know there is plenty of information online. Trust me, I know. This is the route I went with my son when no one could get him better. I don't recommend it. My son was a guinea pig. Everything I read about depression and what could help him, I tried. Once I went back to school, his depression became so clear to me. It was upsetting to me, that I wasted so much time. Had I known what I know now, he could have felt better quicker and avoided so much of what I had tried.
There is also a great deal of conflicting information on the web and it can be difficult to separate the fact from fiction and know what information you need and what you don't need.
I took a leave of absence from work and literally poured over information for hours and hours every day. I was lucky to have this time, but do you? And if you are depressed you can't do this. There is no way my son would have been able to pour through all the information and process it when he was that depressed, let alone put it into action.
I stream line the process and we do it in steps. The steps we take all depend on you, your commitment and what you can handle at the time.
Navigating through all that information online is not only going to take up all your time but it will also cost you a lot of money and plenty of money you did not need to spend. I'm talking from experience here.
Bottom Line: Don't try to go this alone. If you still are on the fence about this, give me a call for a free 15 minute phone consult and I can tell you two basic, simple steps you can take right away. co