Stop the Mental Health Madness in Our Youth
Here is How You Can Help Your Child
Our children are getting diagnosed earlier and more often with mental health issues and some are placed on medication for these disorders as early as three years of age. What are we missing?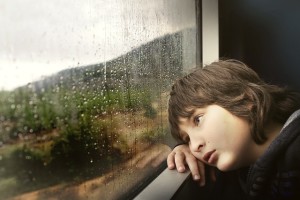 Could Nutrition Education Help One's Emotional State?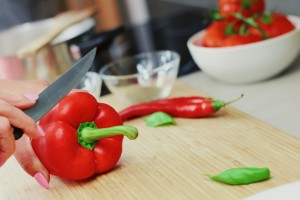 The answer is YES! A study called SMILES which was done over the course of 12 weeks in Australia found that those who received 7 hours of nutrition education had improved mood while those who received social support did not have significant improvements. These people had to meet the criteria for a major depressive disorder and had to meet the criteria for a nutrient deficient diet such as one of mostly processed foods. They did not provide a diet to follow and did not advise them to go gluten free or dairy free but rather educated them on the importance of whole foods. (sources: https://www.madinamerica.com/2017/02/smiles-study-depression-nutrition/ and Jacka; FN, et. al. A randomized controlled trial of dietary improvement for adults with major depression (The SMILES trial). BMC Med. 2017 Jan. 30;15(1);23)
This study shows us great hope and promise just by changing the diet. But this study also raises some questions-what about targeted and individualized nutrition-do some need to avoid certain food groups, do some need extra nutrients and should some address gut health and so forth? Would their results have been even greater with targeted/individualized nutrition addressing root causes?
The Plan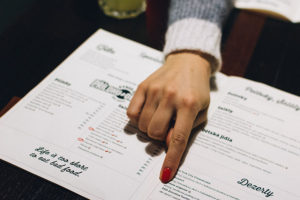 I have created a plan below that targets the mental health of your adolescent or teen. If you want to help your child but don't know where to go to get the holistic help you want and don't know what to do-scroll below for plan options so that your child can get the nutritional and holistic support he or she needs.
I have plans to make this as easy as possible for you and your child.
Not only am I a holistic nutrition and herb professional (along with an MSW) but prior to my career change I was a mother with a teen with a mood disorder. I have been where you are and I want to help you.
We can do this together to get your child feeling better.
Are you exhausted and depressed just by seeing your child struggle and suffer?
Are you stressed and don't know what to do to help him or her?
Do you feel like you have tried everything and seen every doctor out there?
Are you worried about the future of your child?
Are you tired of meeting with teachers and counselors and getting calls from school?
Is every day an effort just to get through?
Do you feel hopeless and don't know what else to do to help your child?
Scroll down for The Stop the Madness plan
What Does This Mean for You?
If you or a family member is struggling with a mood issue, this is great news. Just by improving one's diet, mood issues can decrease.
As a nutrition professional who specializes in nutrition for mental health, this means you can get the education you need. Did you know that "Nutrition Education" for a health issue can be applied to your flexible spending account as well?
But what do you then do with all that education? Don't know where to start?
Is It Still Too Overwhelming?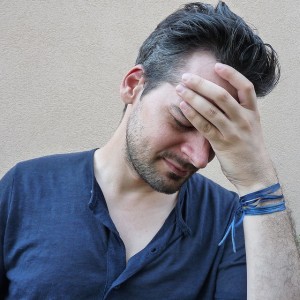 If you have an adolescent or teen struggling with a mental health issue and you don't know where to begin, I am here to tell you that it can be much easier than you think is possible. I have been where you are and I have learned a great deal along the way.
When my son went through severe depression, it was overwhelming to say the least-everything from a complete overhaul of our diet, removing foods, adding in supplements and ripping apart my pantry. It was a lot or work I admit, but that is why I want to break it down and make it simple for you.
I took a leave of absence from work during that time and spent hours' day after day doing research-most of us cannot do that so I am here to help you! I can show you what to do or I can also do a lot of the work for you-you decide!
If you are trying to help your family member, they don't have to attend sessions. I'm sure your youth or teen has been dragged to so many appointments-they don't need to go to one more. I can guide and assist you to make this as easy and simple as possible. Nutrient dense meals and adding in targeted supplements and herbs into meals can be done. They don't have to swallow a bunch of pills or live on greens all day long.
I can guide you every step of the way from laying out a step by step plan, to showing you how to cook simple, nutritious meals to making over your pantry and knowing what to look for in the grocery store.
Your family member's mental health state can improve and you can do this using natural ingredients.
Are you exhausted and stressed by this situation going on in your home? If so, see if a plan below fits your needs.
Stop the Madness Plan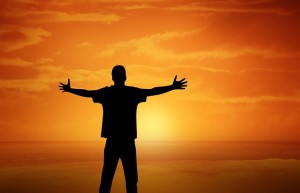 If you want to feel better or want to see your child not suffer any longer than view my plans below to get results. Call me with any questions or to sign up. 303-522-0381
Option 1: For local Castle Rock , CO Area families
Initial assessment
One follow up consult
One cooking workshop
One pantry makeover
One grocery store outing
One plan of action-step by step guide (including a 5 -day sample menu plan)
List of targeted supplements and herbs with dosing and suggestions
Informational/educational handouts specific to your child's needs
Recipes provided
2 email follow-ups included
Option 2: For Distant Clients
Initial assessment (can be phone or skype)
2 follow up consults
One plan of action -step by step guide (including a 5-day sample menu plan)
List of targeted supplements and herbs with dosing and suggestions
Informational/educational handouts specific to your child's needs
Guide for cleaning out your pantry and what to replace
Recipes
2 emails follow-ups included
Option 3: For local clients
If you feel like you cannot do this alone or don't have the time on your plate, call me and we can discuss options such as in your home cooking, shopping and pantry clean out assistance and in home consults. I want to make this as easy as possible for you.
Option 4: For local and Distant Clients
Nutrition education only-hourly rate.
What is the best option for you?
Call me to discuss and I can guide you to the best option for you and your family. Pricing discussed during this free initial phone consult. 303-522-0381
If you are sick and tired of feeling sick, tired, fatigued, depressed, anxious and more and have given up hope then Karen's simple, effective, individualized and sustainable approach may be what you need.
Karen Brennan, MSW, CNC, Board Certified in Holistic Nutrition and Herbalist is the author of Tru Foods Depression Free Nutrition Guide; How Food Supplements and herbs can be used to lift your mood and owner of Tru Foods Nutrition Services, LLC.
For more information visit www.trufoodsnutrition.com
Get her Food Swap Guide here to get started on your health journey today! Want more information, like her fb page here
As a nutrition professional, Karen does not treat, cure nor diagnose. This information is for educational purposes only.