Product Description
Tru Foods Master Tonic Workshop is on for Fall 2016!
(This is postponed! Contact me at www.trufoodsnutrition@yahoo.com if you want to be put on the list to be contacted for the rescheduled dates)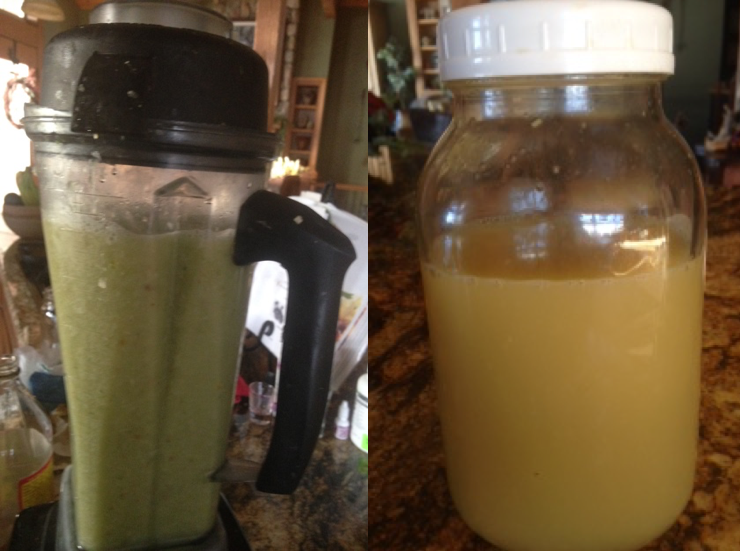 What is the Master Tonic Workshop? You will be preparing your own batch of the Master Tonic brew to use for cold and flu season for immune support. The ingredients are whole foods and herbs that have are known for their anti-viral, ant-fungal and anti-bacterial properties. This fermented brew that you make will last up to 2 years. (Mine never lasts that long though since it gets used quite often by family members and friends).
I will provide the recipe, serving information and information about the ingredients at the workshop.
While we make our brews there will be time to chat, meet new people and ask your nutrition questions.
This product does need to sit and ferment for 2 to 4 weeks before use. That is why we are making it in September so that it will be ready come cold and flu time.
At the workshop I will share and discuss how others have used it and results they have gotten.
Dates: September 15th, Thursday from 4:30-6:30 p.m. OR September 17th Saturday from 11:00-1:00 p.m. (you only need to attend one workshop date)
RSPV: Register by September 13th, Tuesday.
IMPORTANT! When you register, in the notes section, put which date you are attending!
Location: Tru Foods Nutrition Services Kitchen, (aka my home kitchen) at 4131 Bell Mountain Drive, Castle Rock, CO 80104. If you need directions or get lost, call me at 720-733-1852.
Note: I did try to have this at an off-site location. See my blog post on "Is your church as hypocritical as this one?" for reasons why I ended up having it in my home kitchen.
What to bring: 2 large mason jars (or any glass jar with lid will suffice). One large jar with a lid is fine too. Just make sure you have a jar that can fit up to 64 oz. of liquid. Most people bring 2 quart size jars.
Cost: $21.99 per person. This includes all the ingredients, all the handouts and nutrition information. You do need to sign up via pay pal this year. If less than 5 people sign up per workshop I will need to cancel. Space is limited to 15 guests. If you signed up/paid and are unable to attend, you can use the money towards any of my services as payment is nonrefundable. I am unable to make the brew for you if you cannot attend.
Please note: This product is not meant to replace the care from your medical professional. This workshop is for educational purposes only. As a nutrition professional, I do not treat, cure or diagnose.