What to Buy Organic and What to save your money on
by Karen Brennan, MSW, CNC, BCHN, Herbalist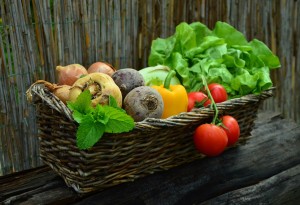 Clean 15
:
These are the foods known to have the least amount of pesticide residue. It does not mean they do not have any, just lower amounts and fewer of these chemicals.
Conventional foods on the clean 15 list are in a low risk category and while not organic, these can be considered similar to organic. This is a good place to save your money and instead splurge on organic for the items on the dirty dozen list which are the foods that rank in the medium or high risk category for amounts of pesticides. Almost one third of the product the USDA has tested has residue from 2 or more pesticides.
Many of these chemicals that are on your food has been known to have carcinogenic or endocrine disrupting properties. This can contribute to hormone related cancer and reproductive disorders. While your liver works to detox your body of these and many other toxins, with the modern diet along with toxins in air, water and soil, our livers become overburdened. Minimize your risk to pesticides as much as you can.
Shopping Guide
Did you know that the EPA sets safety limits for individual pesticides but they do not take into consideration the total load of combined pesticides on human health? For instance, recent data from the USDA's Pesticide Program found 17 different pesticide residues on nectarines, 19 on celery, and 25 on peaches. Broccoli, green beans and nectarines had residues that exceeded EPA safe limits. Think about the total load of all these pesticides in your body and the body of your children next time you shop.
OK to buy Conventional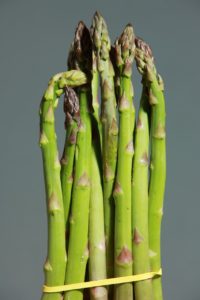 · Onions
· Pineapple
· Avocado
· Asparagus
· Sweet peas
· Mangoes
· Eggplant
· Cantaloupe
· Kiwi
· Cabbage
· Watermelon
· Sweet potato
· Grapefruit
· Mushroom
These products even when farmed conventionally are among the lowest in pesticide residues, hormones and/or antibiotics.
Buy Organic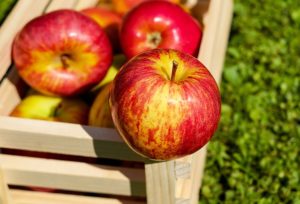 · Apples
· Celery
· Strawberries
· Peaches
· Spinach
· Nectarines
· Grapes
· Sweet bell peppers
· Potatoes
· Blueberries
· Lettuce
· Kale/collards
· Baby food
· Coffee
· Dairy products
· Hot peppers
· Leafy greens
· Meat
· Nuts
· Nut butters
These products when farmed conventionally are among the highest in pesticide residues, hormones and or/antibiotics.
Don't forget!
Jan 15th, Sunday 2-3:30 @ Castle Rock, CO Philip S. Miller Library
Start the new year off right and sustain your goals this year! I will show you how.
RSVP to trufoodsnutrition@yahoo.com as space is limited.
If you are sick and tired of feeling sick, tired, fatigued, depressed, anxious and more and have given up hope then Karen's simple, effective, individualized and sustainable approach may be what you need.
Karen Brennan, MSW, CNC, Board Certified in Holistic Nutrition is the author of Tru Foods Depression Free Nutrition Guide; How Food Supplements and herbs can be used to lift your mood and owner of Tru Foods Nutrition Services, LLC.
For more information visit www.trufoodsnutrition.com
Get her Food Swap Guide here to get started on your health journey today! Want more information, then like her fb page here
As a nutrition professional, Karen does not treat, cure nor diagnose. This information is for educational purposes only.
Sources
www.ewg.org
www.naturalgrocers.com